Hey, an appeal: If you have read 'Patriot Dawn: The Resistance Rises' and enjoyed it, so much that you think you could put a 5 Star review on Amazon.com, could you please take a moment to do so. I would appreciate it.
The book has done pretty well in ratings, but I just noticed that the trolls have been at it again and knocked it form a 4.2 to a 4.1 out of 5 stars.They keep chipping away with the troll reviews, and it just gradually knocks the rating down over time.
The irritating thing is that some of the bad reviews  are just so stupid, often compete misunderstandings of what is in the book. So, you either get the Libtard troll who just wants to knock the book, and the ego troll who lacks reading comprehension and posts some negative review because he misunderstood what was going on in the book, or what was said.
Even if you haven't read it (and how about you do) let's get those 5 star reviews up – it's all psyop against the libtards, getting the message out!
Oh, and the grammar Nazis, or those that don't take a moment to realize that I was in the Brit Army and my use of language may be different at times: Fuck 'em! 😉
Thanks.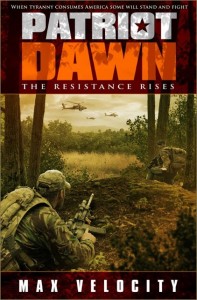 Live Hard.
Die Free.
Max
Max Velocity is a tactical self-defense trainer and author providing instruction and advice for those preparing for disaster survival and societal collapse situations.